The dog days of summer may almost be over, but the problems caused by hot, dry weather can last a long time if you're not giving your grass the utmost care. Soil compaction, dormant grass, and scorching are just a few problems that you should try and solve before fall and winter. Try some of these tips in late August and early September to keep your lawn at its fullest and greenest!
Watering Your Lawn in Late Summer 
As summer winds down, you won't necessarily have to wind down your watering routine, especially if drought-like conditions just won't let up. If you can, give the whole lawn a watering of up to 2 – 2.5 centimetres every week, or as the weather dictates. Usually, you can expect more rain as we approach fall, so keep an eye on the weather and make your choices accordingly. Don't go overboard, though. Too much water can create conditions for rot and infestations, plus you don't want to shell out money for a higher water bill if Mother Nature will do the work for you!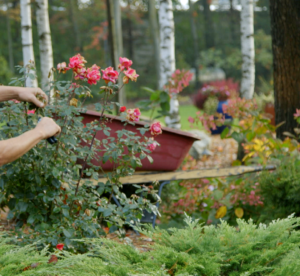 Cutting Grass in Late Summer
Mowing the lawn in late summer is no different from mowing it in early or midsummer – don't cut it too frequently, but don't let it overgrow, either. Follow a "one-third rule": adjust your lawn mower blade height so it cuts one-third of the height of the grass. Any shorter and you can put the plants under too much stress.
Give It Some Fertilizer For Extra Lawn Care
Fertilizing takes care, as already scorched grass can be burned out by too much. But after a long, hot summer, the lawn will be under a lot of stress, and the grass could use a boost of nitrogen before autumn. A well-laid layer of fertilizer will stimulate some growth and help the grass grow strong before the cold weather.
Don't just lay down some fertilizer on dried-out grass, though: give it a good watering if the weather won't do it for you. Distribute it evenly over the lawn with a spreader, not forgetting the edges and not putting it down too thick.
Seeding and Aerating For Lawn Care Boost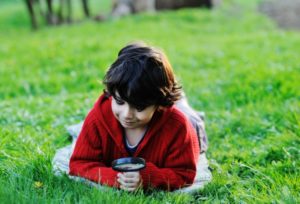 Late summer is a great time to scatter some new seed in damaged or dead spots on your lawn. The precipitation and temperature of the soil make it an ideal conditions for the seed, so distribute it evenly (by hand or with a machine) to take advantage and get that new grass germinating.
You can help the new seed grow by aerating the lawn, too! Aeration punches little holes into the soil, gives roots access to more water and air while minimizing compaction of soil. If your lawn is a high traffic area or was laid down by sod, aeration is definitely a must to relieve soil conditions that aren't great for the grass! And contact us for help with all of your lawn care projects!
Please follow and like us: