Spring is the best time of the year for lawn fertilization because your soil is the perfect temperature for growth. But if you aren't paying attention to how you're fertilizing your lawn, you could end up cutting your grass way too often, or worse, scorching it. For a thick, green, healthy lawn, you need to do three things: carefully read the bag you plan on buying, purchase the right equipment, and get the timing right!
Number Knowledge Is Key To Lawn Fertilization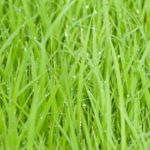 Bags of fertilizer might seem chock full of unidentifiable symbols, but they're important. There will be three numbers in little boxes under the letters N, P, and K; these show the percentages of nitrogen, phosphate, and potassium respectively, the primary nutrients needed to feed your lawn.
Using this guide, a bag with the numbers 20-5-3 will have 20% nitrogen, 5% phosphate, and 3% potassium. The remaining parts of the bag are filler material that helps you distribute the nutrients evenly. A good, basic nutrient mix for the springtime is roughly 20-5-10.
Look For "Slow-Release" Lawn Products
Do the words "slow-release" appear on the lawn fertilization bag? They should! A good slow-release fertilizer will break down over a longer period of time, requiring fewer applications. Rather than using it every four weeks, you can add a thin layer every six weeks. This means you're less likely to over-apply the nutrients, preventing you from letting it grow too quickly or accidentally burning it.
Buy Granular Fertilizer
Not only should the fertilizer be slow-release, but it should also be granular. You might see these fertilizers next to products called water-soluble lawn fertilization; these are liquids you will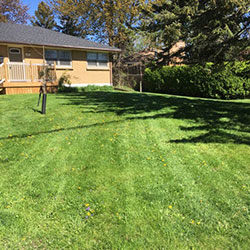 probably have to mix yourself, and if the proportions are off, you can easily damage the grass. Not only that, but liquid fertilizers have an easier time getting into storm drains and water systems.
Granular fertilizers take their time breaking down, and the distribution is hard to mess up when spread with the right equipment. You are much less likely to harm your grass and other plants with granules! Just make sure that you're applying it early enough so the plants have time to take in the nutrients they need.
Lawn Care: Time It Right
Getting the timing right on your fertilizer is key to a healthy lawn. Start in mid-April, and plan to add it five or six times throughout the spring and summer. Spread your second layer in mid-May (four weeks after the first), and then every six-to-eight weeks after. Keep going until October, because your grass will keep growing well into fall and will need strong roots when spring returns.
Apply the Fertilizer Correctly
Hardware and home stores usually carry two types of spreader, and you should use a broadcast spreader rather than a drop spreader. This kind distributes the fertilizer further, preventing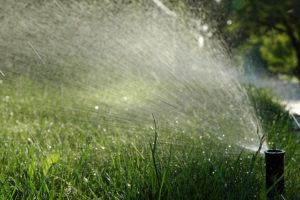 missed spots that will be obvious later. If you're looking to buy, the broadcast spreader is usually a lot cheaper, too. For thin strips of lawn, handheld broadcast spreaders are the easiest to use.
To spread the fertilizer evenly over the lawn, walk at a steady pace as you push the spreader. If you don't take it easy, some areas of your lawn will get too little fertilizer, while others will get too much. You'll see the difference when it really starts to grow.
Make sure you're filling the hopper of your spreader on your driveway or on the protective surface; if you're trying to fill it on your lawn, the little granules that spill out will build up and kill the grass. Also, make sure the spreader is shut when filling it because you don't want all the fertilizer to just pour right through! Contact Green Ninja today for more great tips.
Please follow and like us: