If you're having trouble envisioning your garden this spring and summer, 2019 has some very creative looks to try. These landscaping designs are all about adding more to your property, getting more out of your gardening budget, and even bringing back a little bit of nature!
Landscaping Designs For Curb Appeal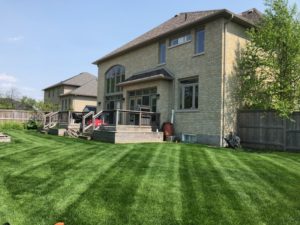 Landscaping is one of the best, most cost-effective ways to upgrade the look and feel of your entire property. Decorative use of shrubs, planters, aggregates like mulch and gravel, and a well-groomed lawn will help make an excellent first impression. If you're looking to sell your home, this curb appeal is absolutely essential!
Major features can also make your home more valuable in the eyes of potential buyers. Patios and decks in the backyard, for instance, can add more living space and increase the value of your home by up to 12%!
Backyard Oasis Landscaping Designs
Many people find peace through just the act of gardening. This isn't for everyone, but the alternative isn't to just mow the lawn and be done with it. By turning your backyard into a private oasis, even the people who hate getting their hands in the soil can use their yards to relax.
You can create small, secluded places in your garden, perfect for enjoying a book, a drink, or some meditative time. Plant some lush greenery, use some stone or wooden elements to block it off from the rest of the garden, and install some rustic seating for two. You can even add some creative water features to get that feeling of a babbling brook or waterfall!
Edible Landscape Designs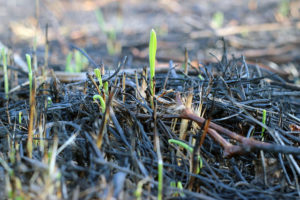 Growing food in a garden isn't a new trend for 2019, but devoting more and more space alongside other ornamental elements definitely is taking off. We can thank the "locavore" movement for this, because more consumers are seriously thinking about where their food comes from.
The important thing to note is that the edible parts of your garden shouldn't crowd out the flowers, and vice-versa. You can have professionals get your garden up and running, but if you'd like to DIY the entirety of your new source for vegetables, make a little map before planting. Know what will grow well in your region and soil type, too!
Low Maintenance Yards
As lives get busier, more and more homeowners are turning to low-maintenance plants and yard covering These include planting more perennial flowers that will return year after year, and planning the yard based on the watering needs of different plants. As well, a lot of the lawn, which was once only grass, is now being replaced by the ground cover that provides some colour without the need for a lot of water or special care: ajuga, creeping jenny, English ivy, phlox, chamomile, and different types of clover are all very popular!
Bee-Friendly Gardens
Bringing the garden back to nature is a big trend. Native wildflowers and perennial meadow plants make the garden look looser and less manicured, but it's worth it if your goal is to create a small bit of paradise for bees and butterflies. It's a different look, and you'll probably have more land suitable for it in the backyard, but it's another way to create a relaxing space on your property. Contact us to learn more!
Please follow and like us: